Since opening his practice, Jeff has specialized in state and federal criminal defense, and continues to provide each client with incomparable legal expertise. Jeff's background is unique in that prior to criminal defense work, he served as a state and federal prosecutor for more than 15 years, investigating and prosecuting thousands of cases. Since going into private practice as a criminal defense attorney, Jeff has successfully represented hundreds of individuals and companies facing criminal charges in state, superior and federal courts, as well as in local and Juvenile courts. He is well-known as a calm, intelligent and candid attorney, dedicated to his clients' needs and highly-regarded by judges, prosecutors and defense attorneys.
• Broad experience in state and federal criminal defense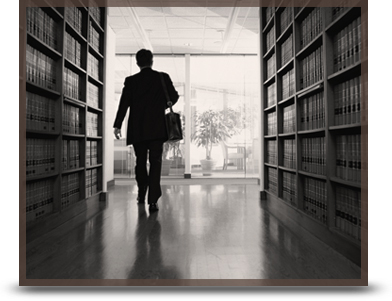 Prior to founding his own firm, Jeff was a partner with the nationally-recognized firm, Ballard Spahr. He specialized in state and federal criminal defense, successfully defending individuals and companies facing local and federal charges. He continues to have success securing the dismissal of charges against his clients.
• A highly-successful tenure as District Attorney
In 2004, Georgia Governor Sonny Perdue appointed Jeff as DeKalb County District Attorney. During his tenure as the county's Chief Prosecutor, Jeff oversaw a staff of 40 attorneys and the investigation and prosecution of more than 7,000 felony cases. He regularly appeared before each of the Superior Court Judges, and was personally involved in hiring, training and supervising each of the Assistant District Attorneys and investigators in the office, many of whom are currently in office.
• Uniquely qualified in federal cases as Assistant United States Attorney
As an Assistant U.S. Attorney for the Northern District of Georgia, Jeff had overwhelming success prosecuting a wide range of federal crimes: large-scale drug trafficking cases, money laundering organizations, fraud schemes, violent crimes, and Internet crimes, including crimes against children. For more than six years, Jeff regularly appeared before each of the Magistrate and District Court judges, handling complex national and international crimes, coordinating multi-jurisdictional and inter-agency investigations, and formulating clear, convincing and successful trial strategies. Jeff gained unparalleled federal courtroom experience and built long-term relationships with numerous prosecutors, many of whom who are still in office today.
• Depth of trial experience as Assistant District Attorney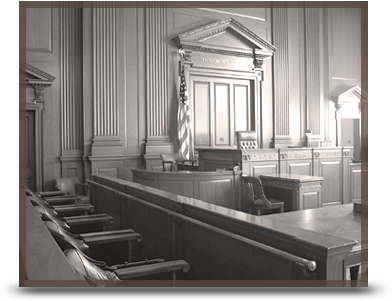 Jeff served as an Assistant District Attorney in DeKalb County for more than eight years, earning a reputation as a supremely thorough and successful trial attorney. During his tenure, Jeff prosecuted the most serious of offenses, including rape, murder, kidnapping, armed robbery, aggravated assault, theft-related offenses, and crimes against the elderly. For two years, Jeff served as Chief of the Crimes Against Children Unit, where he prosecuted child sexual and physical abuse cases, including child homicide. As an Assistant District Attorney, Jeff also prosecuted death-penalty cases and cases in which the accused was facing a sentence of life without parole. Jeff's in-depth career path makes him uniquely qualified to represent both state and federal criminal cases and investigations, with years of successful courtroom experience and long-term peer relationships.
• Referrals
Jeff's referrals are from satisfied clients who share with their friends, families and colleagues their own successful results and Jeff's expertise as an advocate.

Jeff's former partners, prosecutors and defense lawyers, colleagues and peers often refer clients and cases to Jeff.

Raised in Atlanta, where he has practiced for more than 30 years, Jeff continues to have a stellar reputation in the community.

Jeff has helped a wide variety of clients, from teens to CEOs, facing state or federal cases. Word-of-mouth and client referrals are perhaps the greatest compliment to Jeff's success as a defense attorney.
Professional Affiliations
American College of Trial Lawyers

American Bar Association

National Association of Criminal Defense Attorneys

Board of Directors Georgia Innocence Project
Community Support
And Professorship
Adjunct Professor, Georgia State Law School, Advanced Criminal Litigation (2009 – present)

Adjunct Professor, Emory University College of Law, Advanced Criminal Litigation (2008 – 2018)

Instructor, Emory University College of Law Trial Techniques Program (1995 – present)
Awards and Honors
Recognized as a Georgia Super Lawyer (Criminal Defense, 2007 – 2023)
Featured as one of Georgia Trend Magazine's "Georgia's Legal Elite," 2006, 2011 – 2017
Top 100, Georgia Super Lawyers, 2017, 2018
Education
Jeff received his undergraduate and law degrees from the University of Florida. He continued his education with a Masters in Litigation from Emory University School of Law, in Atlanta, Georgia.
Media
Atlanta media frequently call upon Jeff for his legal expertise regarding cases in the news. However, Jeff works with the media only when it is in his client's best interest, determining how helpful the media will be in delivering a message that aids his client's case. Jeff is also skilled in keeping a client's case out of the media. At all times, his priority is to protect clients from invasive attention, maintain privacy and ensure discretion.