Jeff's vast experience can help you successfully navigate what often is a prolonged, frustrating and confusing criminal justice system. His clients range from professionals who find themselves the target of federal investigations, to adults facing criminal prosecution in local, state or superior courts, to teens charged with traffic violations. With extensive trial experience, Jeff is skilled in the courtroom and knows how to achieve successful outcomes for his clients.
Jeff defends cases involving:
Assault

Bank robbery

Bank fraud

Child sexual abuse

Criminal forfeiture proceedings

Conspiracy offenses

DUI

Drugs, including possession, sale, distribution, trafficking

Espionage & terrorism

Financial & banking violations

Firearm & gun offenses

Fraud, including international & domestic fraud schemes of every type

Government contract investigations

Grand jury subpoenas or investigations

Healthcare fraud

Internet crimes

Money laundering

Mortgage fraud

Murder

Prescription medicine offenses

Public & private corruption, bribery & kickback schemes

Smuggling & importation

Technology & trade secrets theft

Theft offenses

Wiretap
Teens & Young Adults
For high school and college students, an arrest can result in school suspension or expulsion, loss of eligibility for college admission or scholarship, bleak prospects for future employment, and widespread gossip via the Internet and social media. Jeff's defense work with young adults is intelligent, strategic and accomplishes winning results for his clients. His goals include: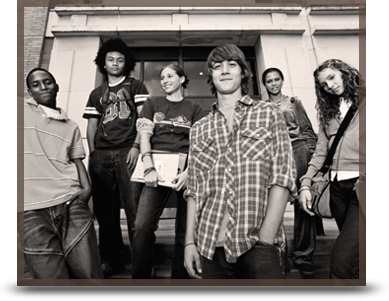 Avoiding license suspension

Dismissing charges and expunging arrests

Protecting scholarships

Preserving future employment opportunities
Jeff practices in a variety of venues, from metro to rural areas, in and around Georgia and elsewhere. He knows first-hand that each jurisdiction is different, with its own nuances and protocols. Having worked as a line assistant at both the state and federal levels, and having served as the top county prosecutor, Jeff appreciates the value of building relationships with the Court's entire staff. He knows who to talk to, what to say, when to be flexible and how to calmly handle each case to ensure his clients are treated fairly and equitably.
Federal & State Experience
Federal Investigations
Federal cases, unlike state cases, are generally brought against a person after a lengthy investigation. During the investigation, federal prosecutors determine who to charge, when to charge and even whether or not to charge the person at all. As you can imagine, prosecutors keep these decisions under wraps. In fact, once the decision is made to "pull the trigger" on an investigation, many individuals or companies first learn of it when agents arrive at their doorstep with a search warrant or warrant for their arrest. Armed with the element of surprise, agents often obtain instant and incriminating information before the word "attorney" crosses a person's mind. This is why you need Jeff.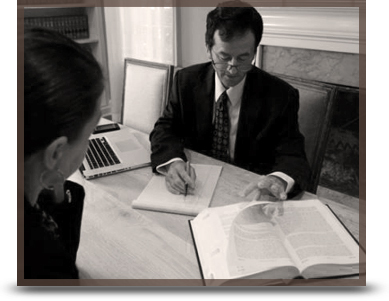 Jeff's experience makes him an excellent ally:
Given the potentially devastating effect of a federal investigation, it is vitally important to retain a criminal defense attorney with federal experience.

As a former federal prosecutor, serving as an Assistant U.S. Attorney for the Northern District of Georgia, Jeff knows exactly how a federal investigation proceeds and how to best support his client during all stages.

Having worked closely with and against the very law enforcement agencies and prosecutors likely to investigate you or your business, Jeff knows the methods used to make a case and how to defend against them.

Jeff thoroughly understands the strategic defenses and when to assert those defenses on a client's behalf.

No one can build a defense better, or tear down the prosecution's case more effectively, than a criminal defense attorney with federal experience.
State Cases
Jeff has extensive experience in state cases. In 2004, Jeff was appointed by Georgia Governor Sonny Perdue to serve as DeKalb County's District Attorney, having previously served for more than eight years in that office as an Assistant District Attorney. Jeff spent years successfully investigating and prosecuting cases on behalf of the state and victims. As part of his unique career, Jeff also has a long and successful history defending clients in cases brought against them by state and local law enforcement agencies.
State criminal defense work requires intelligence, creativity, professional tenacity and an in-depth knowledge of the law. These cases often take a long time to be resolved, typically due to the state's backlog. Some attorneys might take a "wait and see" approach — but not Jeff. That approach is not only risky to a client's case and reputation, but also puts unnecessary pressure on the client and his or her family. Jeff's goal is to "out-work" the prosecution — developing a detailed investigation, strategic defense and workable solutions. Jeff counsels clients to be proactive — not sit back and "hope for the best" while the prosecution builds its case. Jeff believes in a strong strategy of preventing negative outcomes and, if the evidence against a client is strong, ensuring damage control for his client.